Martin Venezky is a photographer whose interest in process and abstraction has informed his recent investigations into the camera as a generative tool. He has produced large-scale photo installations for Adobe Systems and the San Francisco Arts Commission as well as academies and corporate headquarters.
His continuing series, "The New Machinery" is a culmination of years of investigation and received its public debut at the San Francisco International Airport in July 2018. His collaborations with artist Barbara Levine have resulted in the well-regarded and award winning series "We Have Been Where You Are Going" and the photo book, "Camera Era." His photography has been reproduced in a variety of print and online publications.
Venezky earned a BA in Visual Studies from Dartmouth College in 1979 and an MFA in Design from Cranbrook Academy of Art in 1993. He has taught at RISD and CalArts and, for over 25 years, at California College of the Arts in San Francisco, where he serves as Professor in the Graduate Design Program. In 2015 Venezky was inducted into the esteemed Alliance Graphique Internationale (AGI).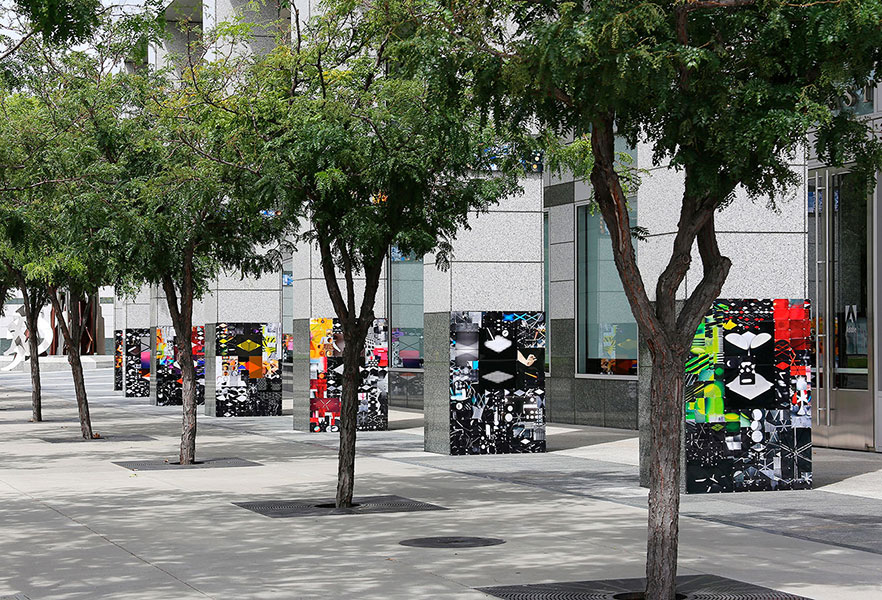 Adobe Systems Headquarters, San Jose CA, 2014.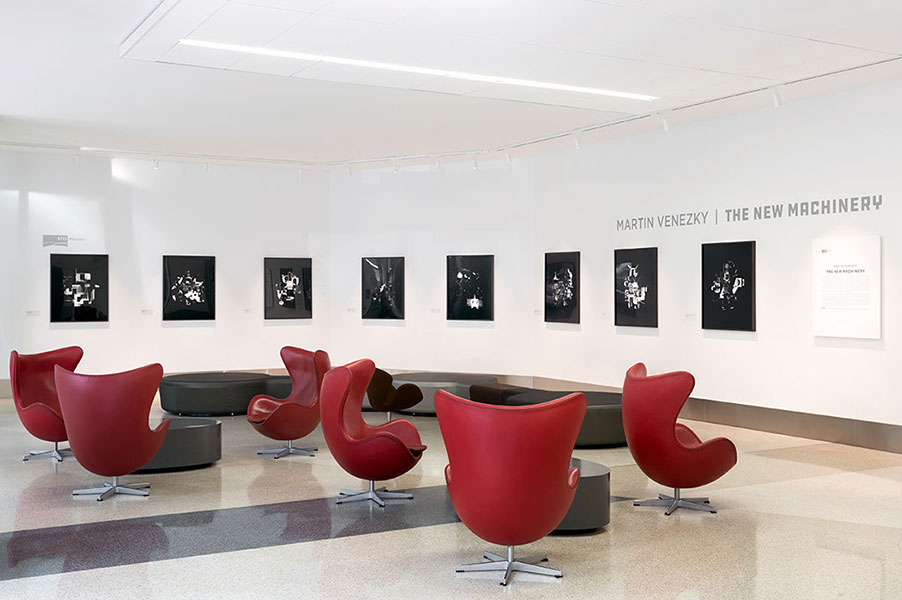 San Francisco International Airport, 2018. Photograph by Kai Caemmerer.